The price of water
About Water in the Past…The importance of water for people in the past expresses a lot.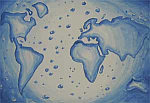 The first settlement of people were made around the crossroads, intersections of big rivers, on the banks of lakes, seas and oceans.

When the towns reached a particular level of development, depending on the civilization they belonged to, but after many years of existence, the first towns began to transform and develop only after the discovery of the Roman aqueduct the forerunner of today functional water-pipe, but till the time many original homeland communities, t. i. the first towns disappeared. The reasons for that were of course the numerous wars because of conquer, and the fires also (down to over population), various fatal diseases because of the always lack of fresh water which cannot be used by the former doctors.
About Water in the Future
Films about the possible future full of technical inventions and fantasy about our world are not only fictions. Some of it will happen, too.

One thing is absolutely sure: the most expensive resource in the future will be water.

Explanation for this really exists:

– overpopulation of our planet
– excessive pollution of the nature and its limited resources
– uneven world distribution of the water consumption.
The Reality of Today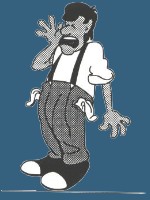 The price of one liter water costs $1 in Siberia, the Russian Federation.
The price of 1 m3 natural gas is almost free in Siberia.
The price of 1 l of the best wine in Sydney, Australia costs $2 in the supermarket.
The price of 1 l clean, high-quality and chemically correct drinking water costs about $3 in the same supermarket.


The price of the water distribution from "Tisa Waterworks" Ltd. is settled according to the current price list which is valid from 01.03.2013.:

The price of water: 38,73 din/m3
The price of the drainage of the waste waters: 16,87 din/m3
The purification of the waste eaters: 16,87 din/m3
The fixed part of the expenses: 79,44 din
Worth the Attention!
When somebody thinks and understands the importance of water, and before he starts to be nervous about the high bill for the produced and distributed water, let him think first:

– What production expenses should it be covered from the price of water?

The most important factors for the price of water are:
– the expenses of electrical energy
– the expenses of maintaining the machines, buildings and pipelines
– the expenses of the damages on water-pipes and the resetting in concrete and paving the roads with asphalt
– the expenses of replacing the worn-out machines, pipelines, as well as the hydro-building objects that are used for the laboratory analyses about the good quality of water
– the expanses of measuring, replacing and metering the water-gauges
– the expenses of bill distributions for the consumed water
– state taxes associated with the waterpower engineering

When everything is taken into consideration, let us ask ourselves again:
Does the price of water really high?

And after all, please take into consideration our well-intentioned and skilled determination for the continuous distribution of always good-quality drinking water and the services for which we are persistently determined 24 hours in a day and 365 days in a year!

Yours,
"Tisa Waterworks", Horgoš