Productions
---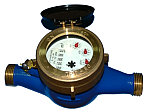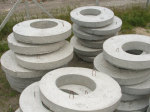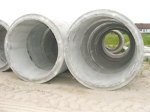 ---
CHECKING AND REPAIRING OF HOUSE WATER GAGES
The Tisa Waterworks in Horgoš has been dealing with repair, certificate and revitalization of house water gages for 20 years in the rooms that are equipped with contemporary checking machines with capacity of 25.000 water gages annually. During the last two years it has been produced new water gages in diameter of ¾" and ½" according to all legal regulations, for its own need and for other persons need.
THE PRODUCTION OF CONCRETE ELEMENTS
The Tisa Waterworks deals with the production of concrete elements that are needed in the building of hydro-building objects, for its own use and for other person's use too. The selection of products is the following: reinforced concrete pipes for canalization, reinforced concrete prefabricated elements for the construction of revision manholes, concrete posts for fences, curbstones and others.