Location
---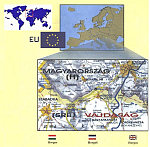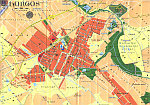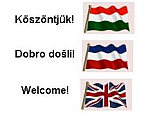 ---
Horgoš is situated on the very northern part of Kanjiža township on the right bank of the river Tisa, in the very north of Serbia, Vojvodina, with about one degree of geographical latitude closer to the North Pole than to the Equator.

This township lies on the 399 square kilometers and it is bordered in the east by the river Tisa, that is by the township Novi Kneževac, in the south by Senta, in the west by Subotica and in the north by the Hungarian border.

The recent township of Kanjiža is established on 1. January 1960. by connecting the three former townships --- Kanjiža, Horgoš and Martonoš. It consists of 13 settlements: Adorjan, Doline, Horgoš, Kanjiža, Male Pijace, Mali Pesak, Martonoš, Novo Selo, Orom, Totovo Selo, Trešnjevac, Velebit and Vojvoda Zimonjić. These settlements lie partly by the river Tisa partly on the hilled ridge, partly on the hilled plain.